Big Bags / FIBC (Flexible Intermediate Bulk Container) made of woven PP (Polypropylen) produced for all types of bulk goods. Typically Big Bags contains goods weighing from 500 kg to 2.000 kilos with 1, 2, or 4 loops for lifting – with or without PE (Polyethylen) liner.
The flexible production allows for customizing Big Bags to meet our customers specific needs for filling, discharging, handling and transportation.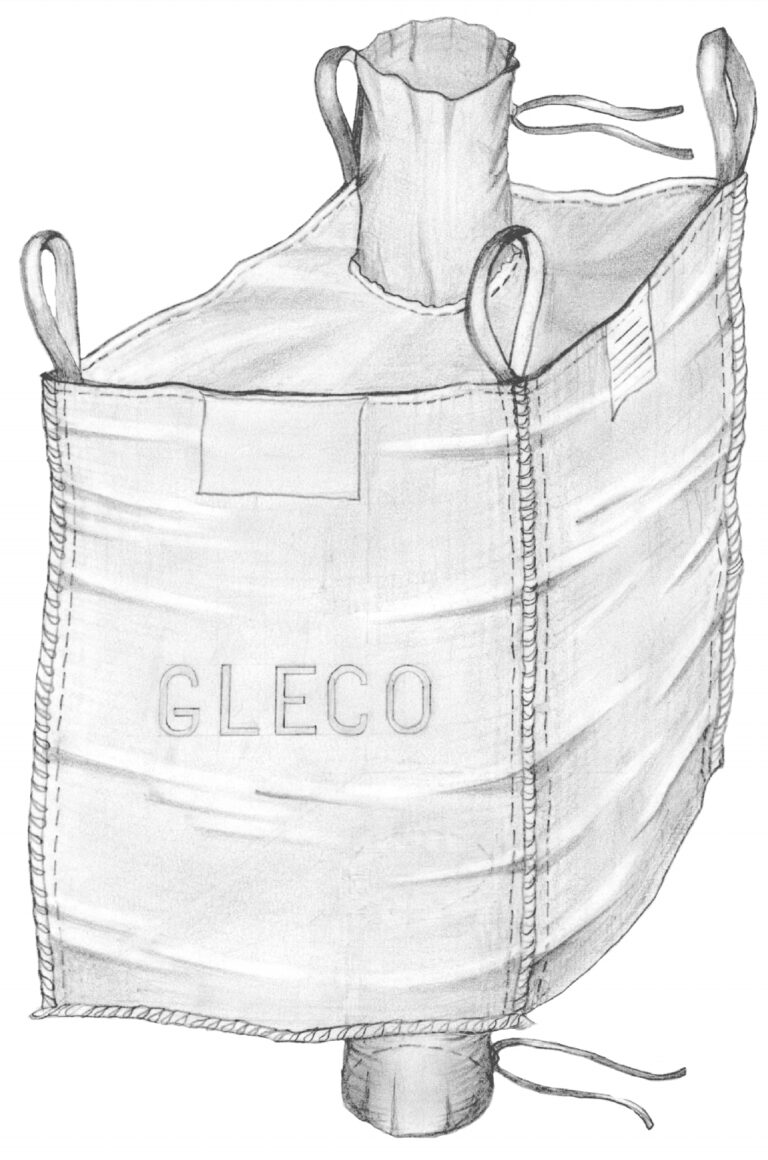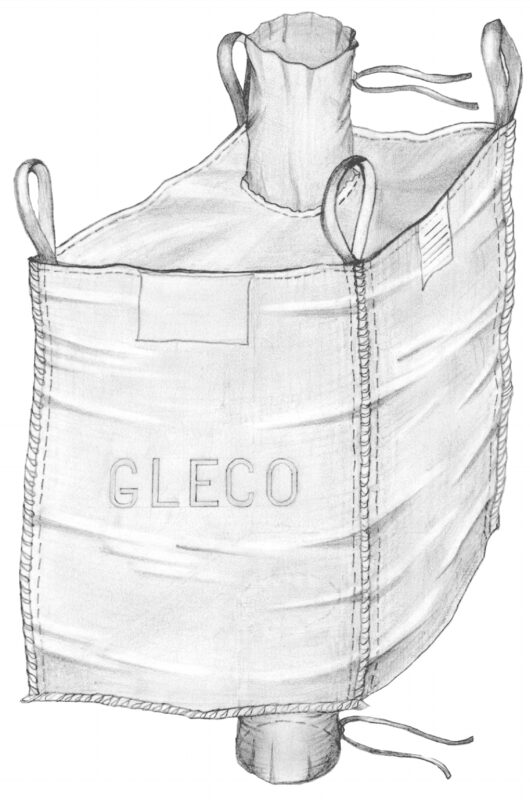 Areas of use:
Chemicals
Farmaceutical products
Fertilizer
Feed Produce
Granulates
Grains
Building materials (Sand, gravel, soil, compost)
Ingredients
Plastics
Seeds
Milk Powder
Starch
Safety must always be a priority using Big Bags. A conductive 4 loop bags will reduce the risk for electrostatic firings and dust explosions.
Classifications Type A, Type B, Type C or Type D.
Bags for transportation of hazardous goods for instance must be designed, tested and marked with correct UN label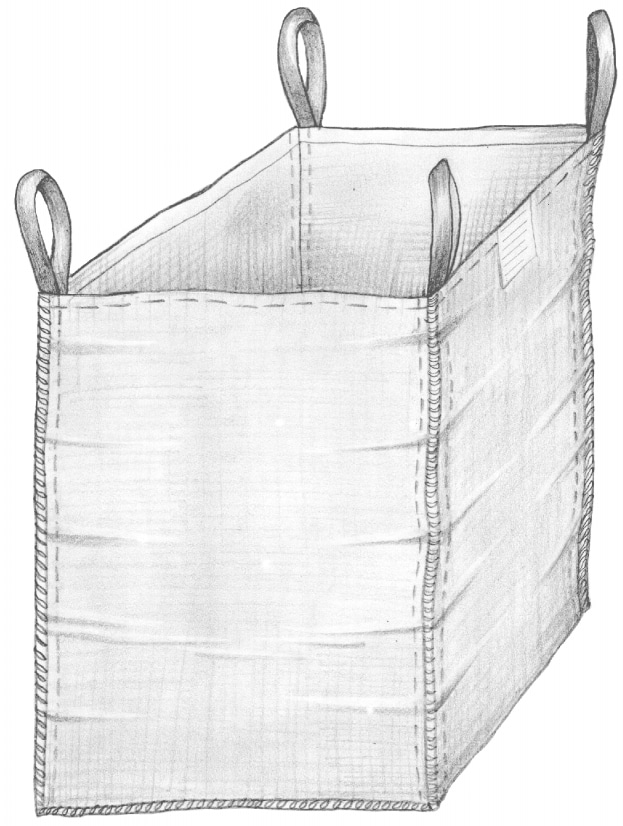 4-loop construction
The loops are sewn into the corner seam (internal or external)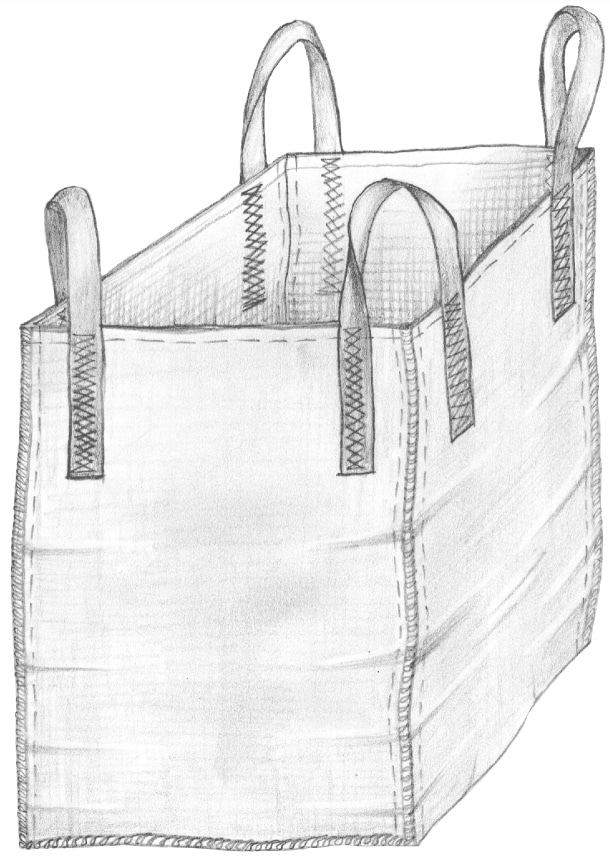 Cross corner
The loops are sewn to the side of panels of the bag making loop-openings on the top. As the loops are open the bag is easily lifted by a fork lift.
Filling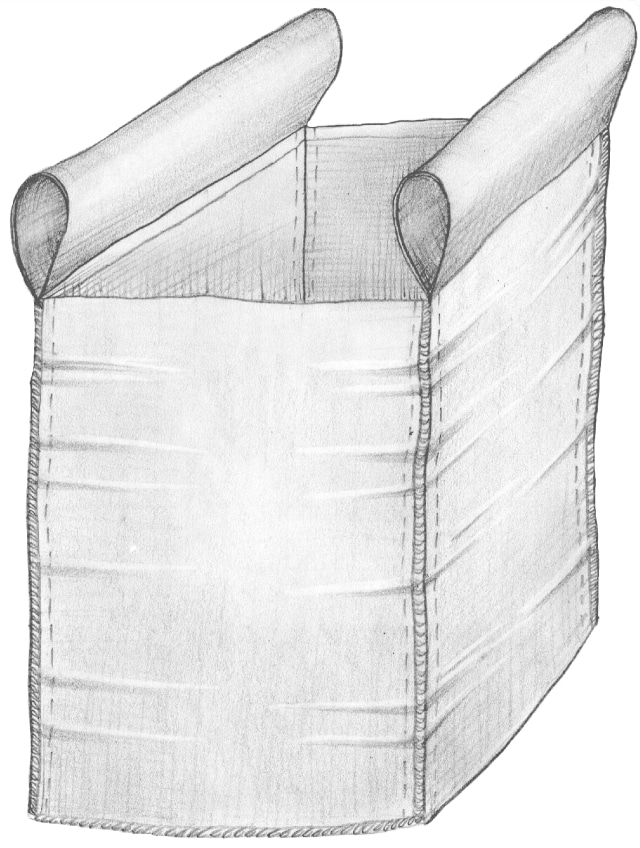 Tunnel/Sleeve suspension
The suspension is constructed by extending and folding the side panels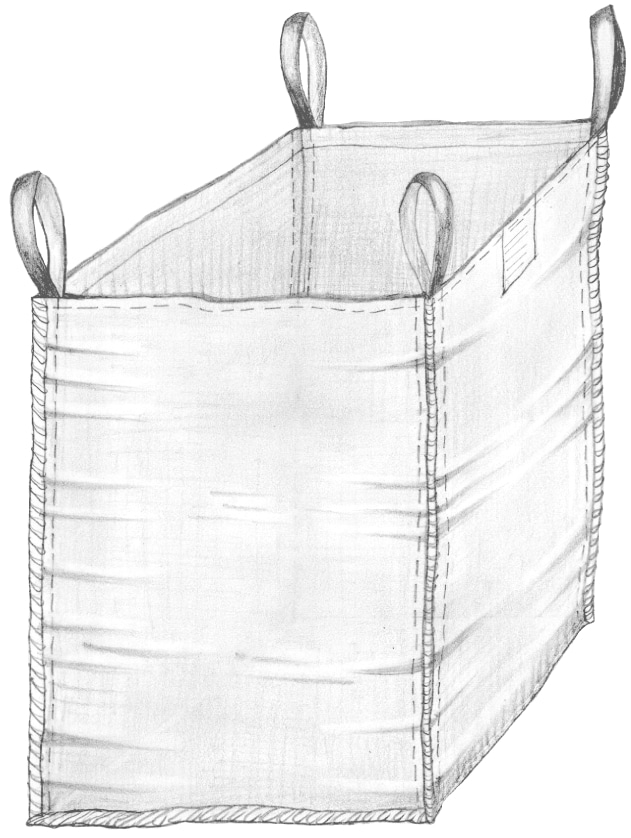 Open top
A good solution for packing of rocks and gravel etc. which does not require any top protection after filling.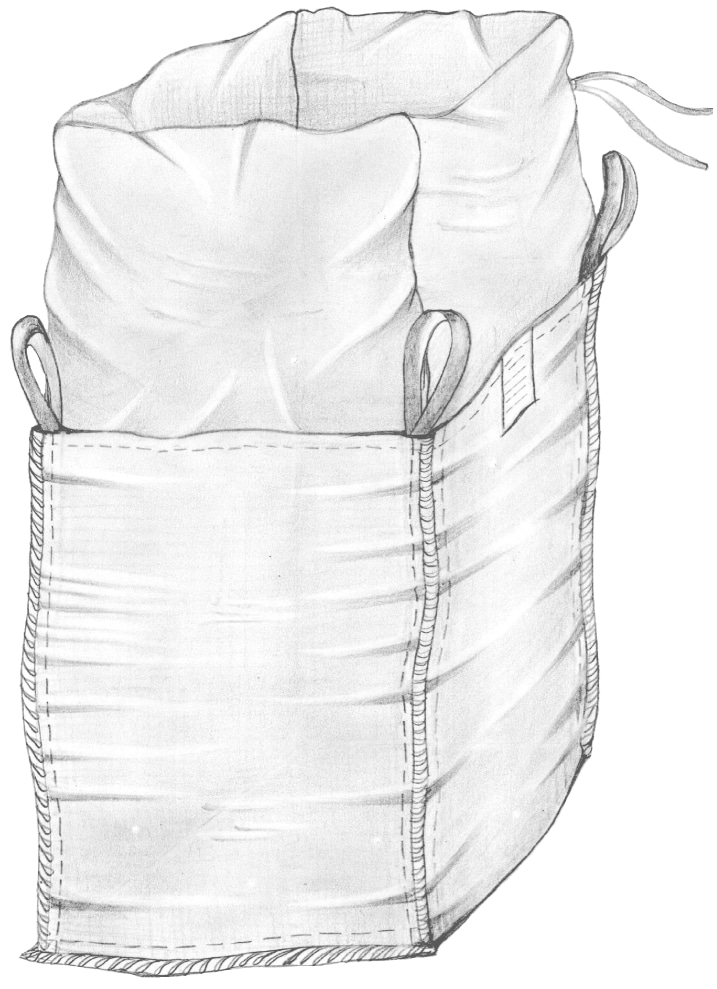 Skirt
Full opening at the top during filling which can be closed and secured by sewn-in tie string on the skirt fabric.
Discharging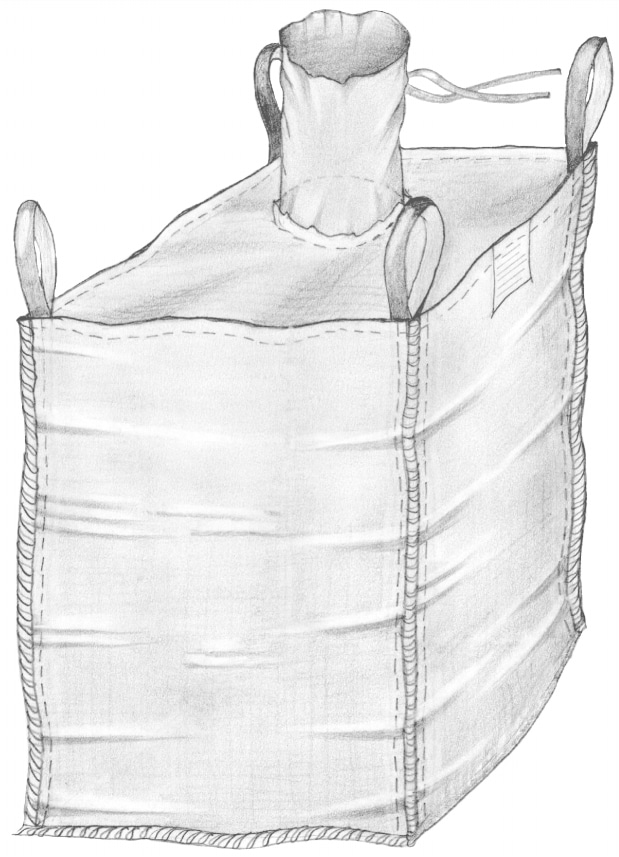 Filling spout 
The spout is tied to a filling port which makes a closed system during filling. Close and secure by sewn-in tie string.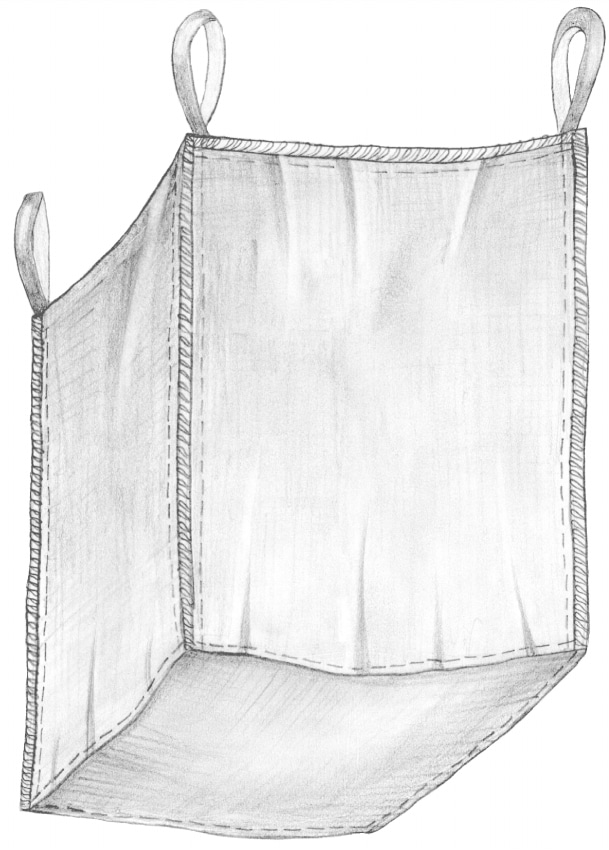 Plain bottom
The most common type which can be dischared by cutting the bottom.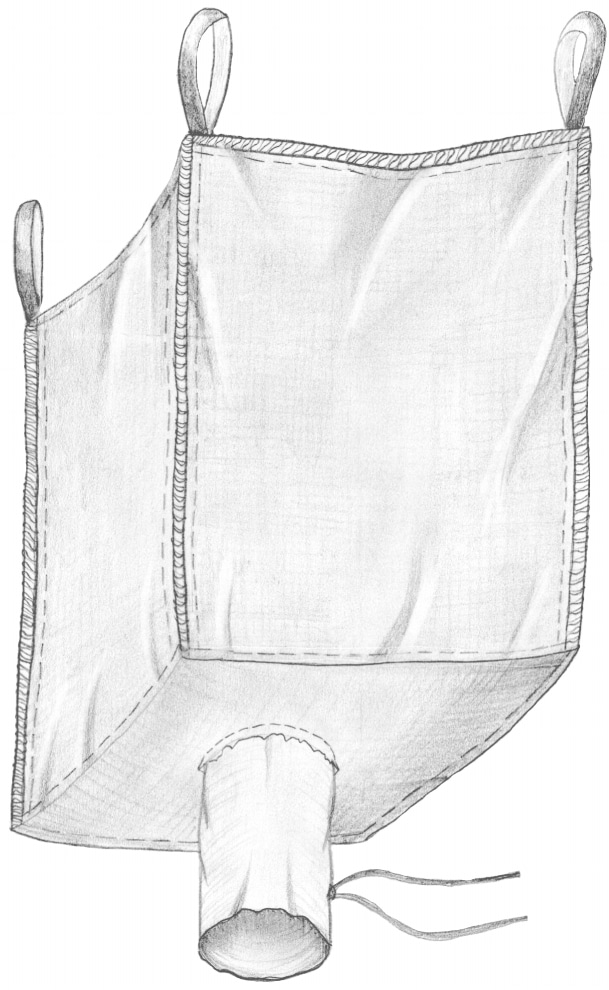 Discharge spout
During unloading i is possible to control or stop the discharging by sewn-in tie string.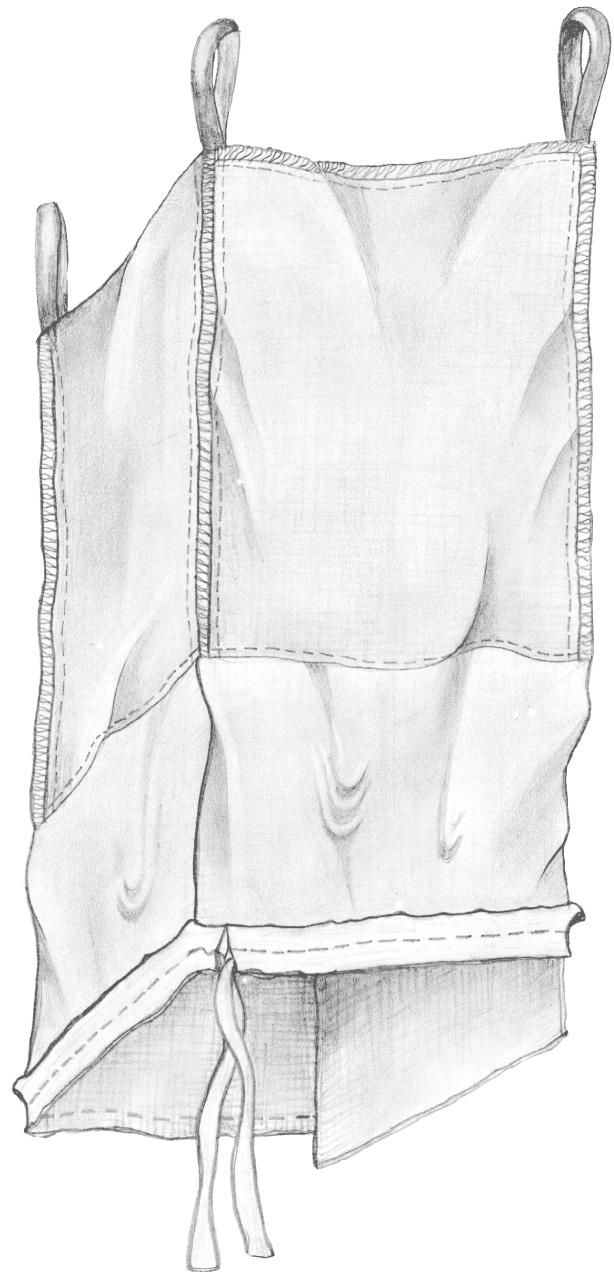 Bottom skirt/Full bottom discharge
The bottom skirt enables the product to discharge in full in a very short time. Bottom skirt can be made conical.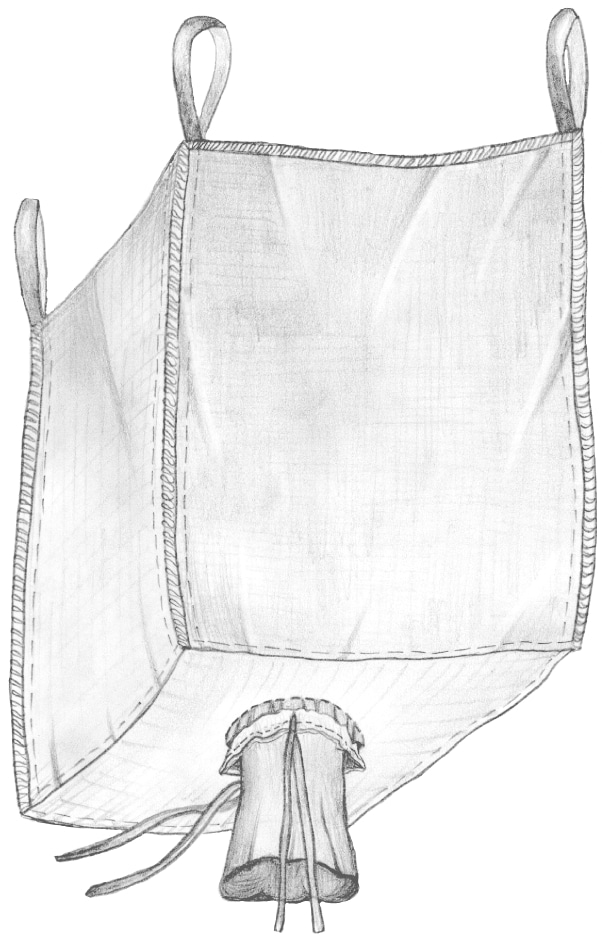 Protection of discharge spout
In order to protect the discharge spout it is possible to add a spout cover surrounding the existing closing.
Square Bags
Square Bags
GLECOtainer Square Bags are constructed with plain side panels which gives the following advantages:
Cost effective in transportation due to better use of available space Stabilizes liquid-like products making storage/transport more safe Suitable for storage on shelves.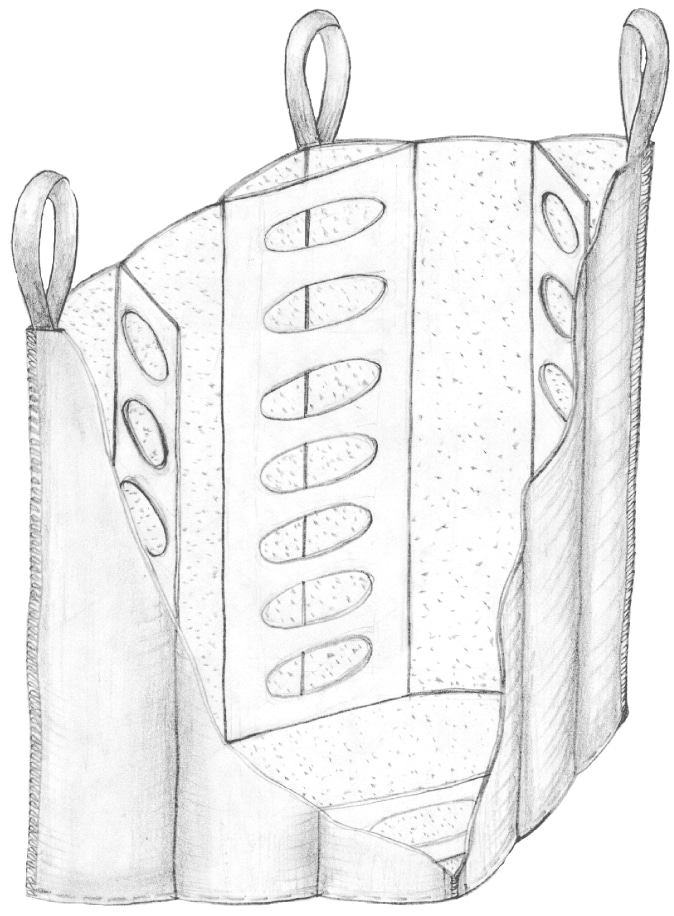 Square 4-panel 
Internal baffels made by ultrasonic cutting thus eliminating the possibility of loose particles.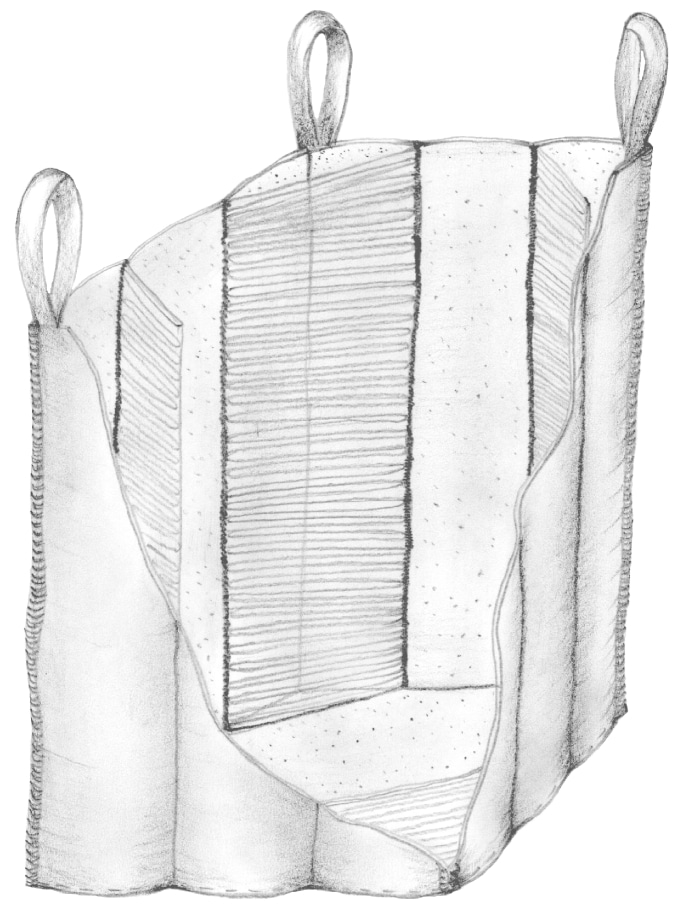 Square 4-net
Internal net made by one continues thread to avoid loose particles. Ensures very easy product flow during filling and discharging.
Conductive Big Bag
Conductive Big Bag
During filling and discharging of big bags static electricity will occur due to the friction between product and fabric. In worst case this will led to an explosion depending on the product and the surrounding atmosphere.
Big Bags are classified by their discharging ability:
Type A 
No conductivity. 
Type B 
Ensures a breakdown voltage of less than 4 kV which prevents the occurrence of propagating brush discharges. Can be used in the presence of potentially flammable dust atmospheres provided it's ignition energy is greater than app. 3 mJ.
Type C 
Interwoven carbon threads that are connected and grounded ensures a resistance to earth from any location on the FIBC of less than 108 Ohm. Suitable for use in the presence of any potentially flammable atmosphere provided the FIBC is adequately grounded during use.
Type D 
Special PP-fabric which in itself is conductive – without the need for grounding.
All above mentioned types can be supplied as food approved, UN-certified, quadro with or without liner.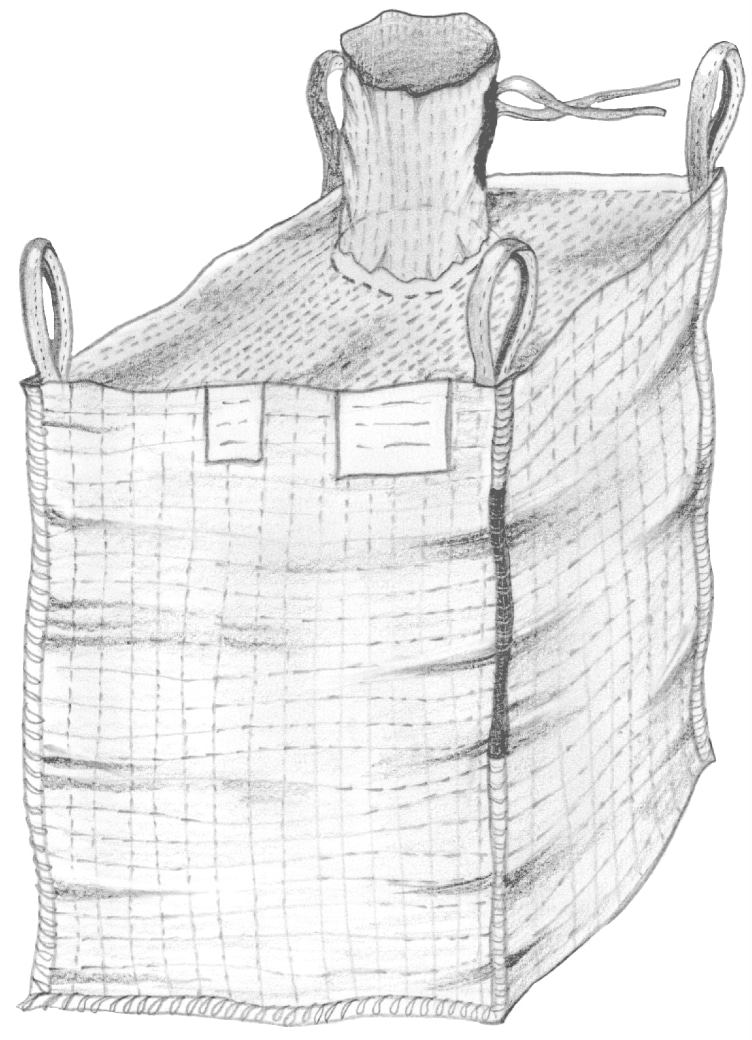 Vented Big Bags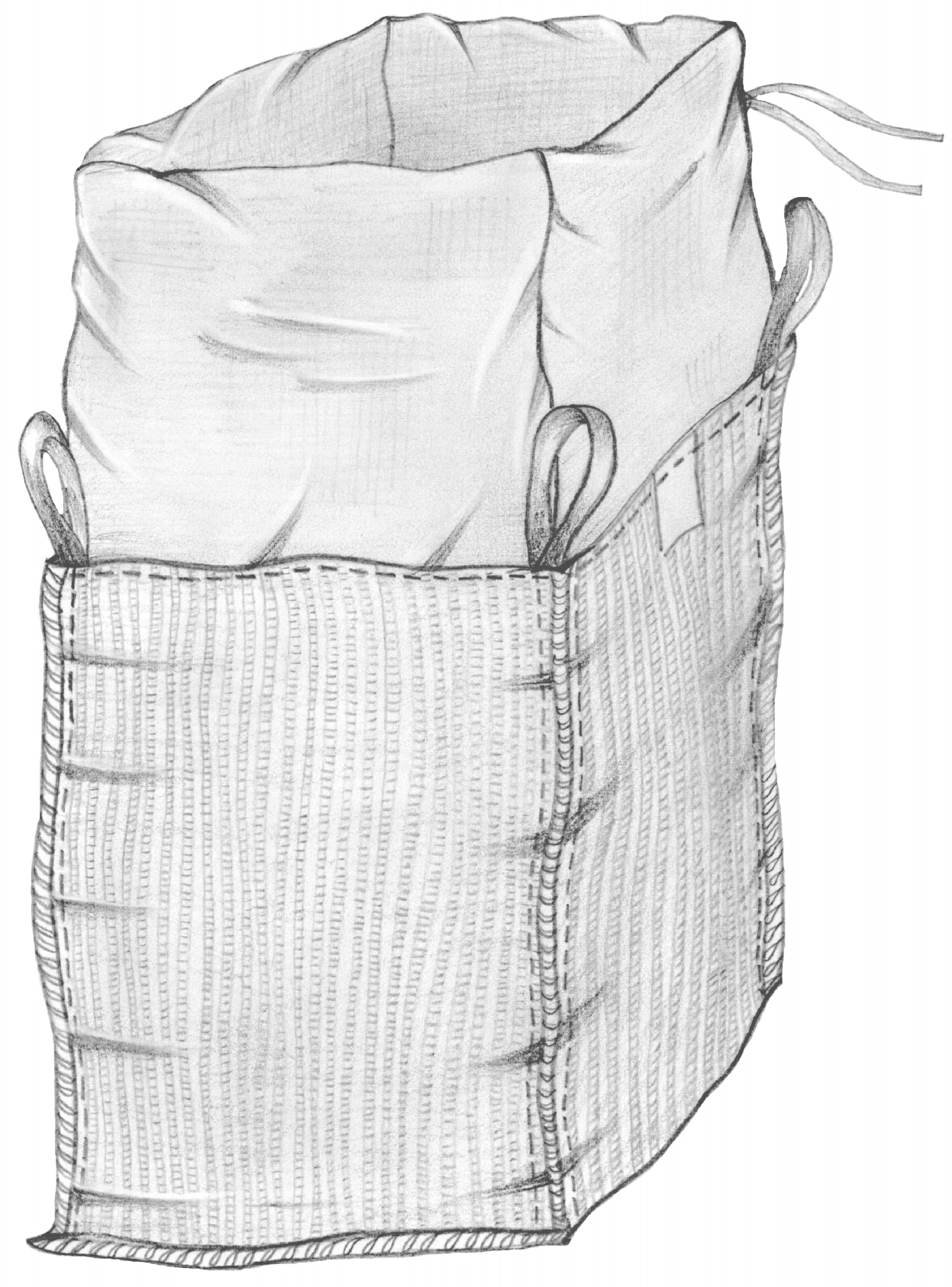 Vented Big Bags
Side panels constructed with reinforced openings ensuring ventilation of the product. Particular suitable for potatoes and onions. Can also be supplied with HDPE-net if more ventilation is needed.
1 and 2 loop Bags
The loops are constructed by assembling the circular woven fabric in the top. During lifting the pressure is dispersed downwards on the body-fabric. 1 & 2 loop constructed bags are very much suitable for crane lifting.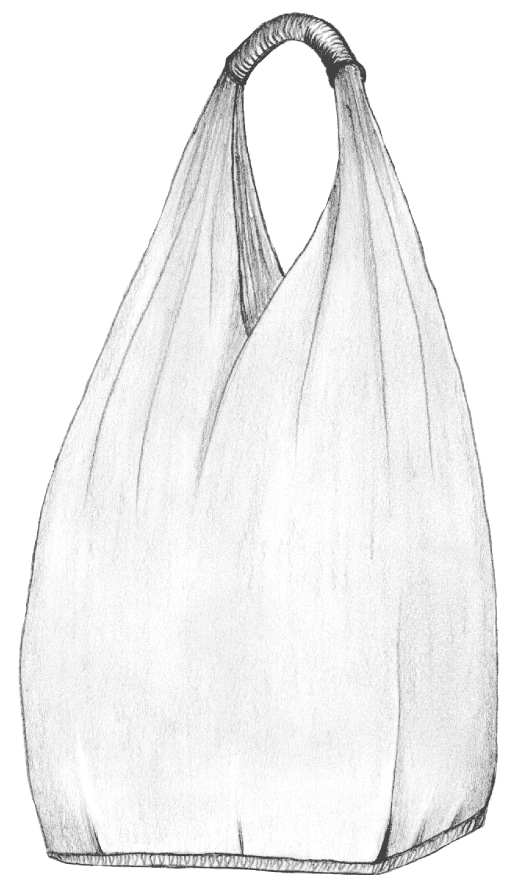 1 loop bag with flat bottom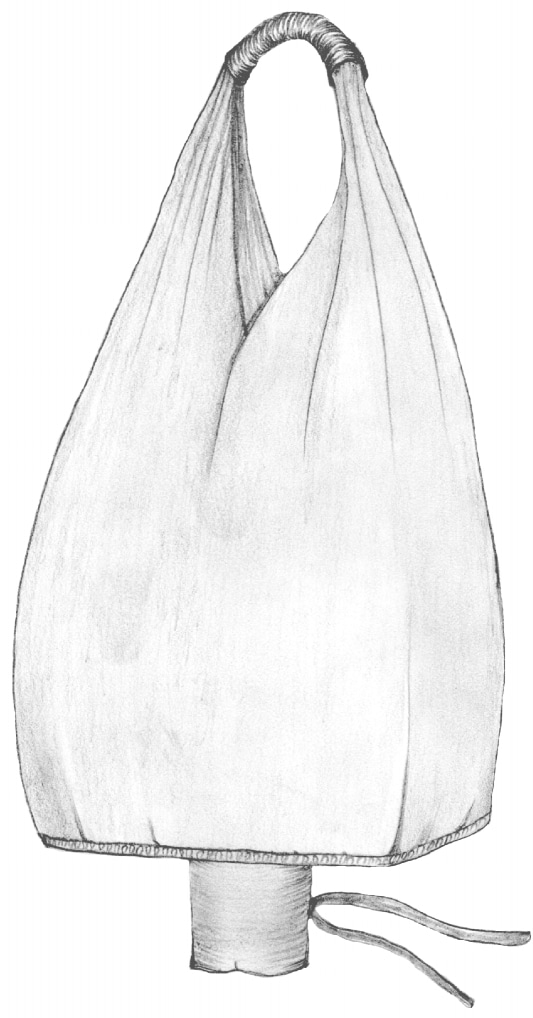 1 loop bag with discharge spout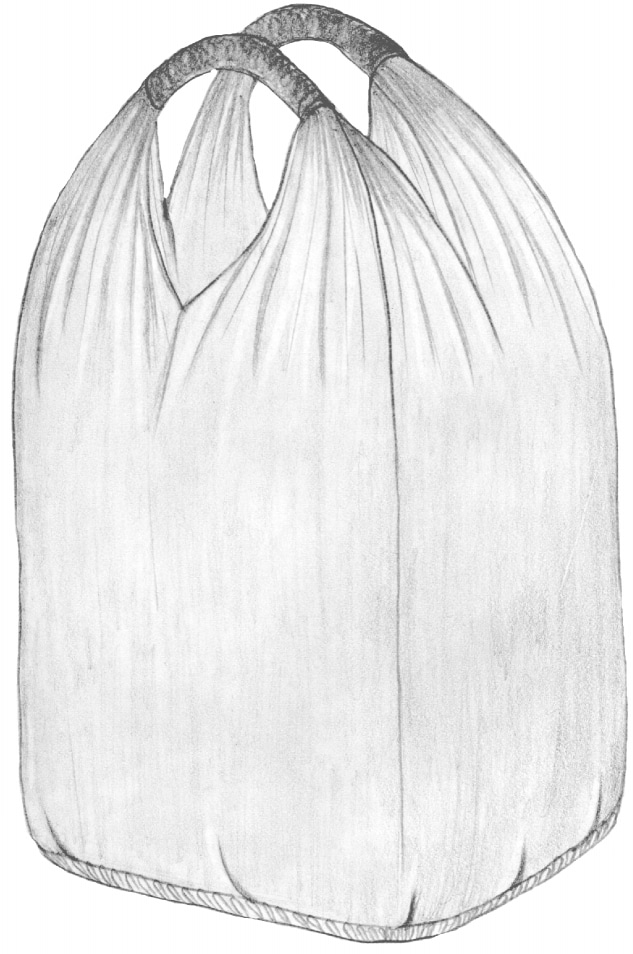 2 loop bag with flat bottom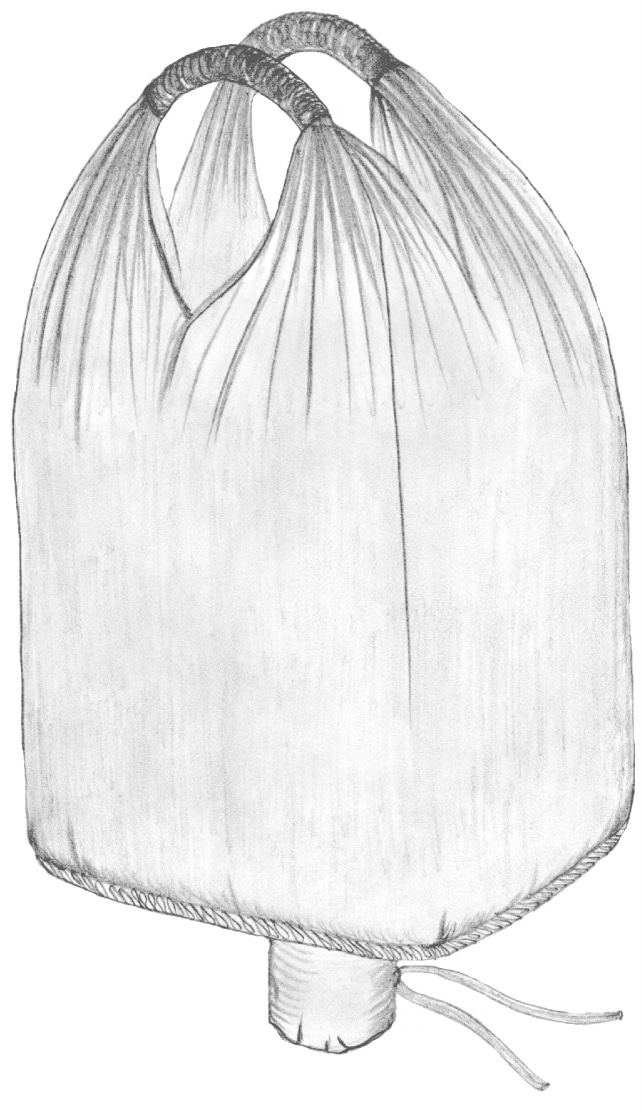 2 loop bag with discharge spout
Multi Bag
GLECOtainer Multi-Bag is constructed of heavy duty fabric, loops and yarn.
The full bottom discharge system enables quick release to ensure easy discharging and quick prepare for second filling.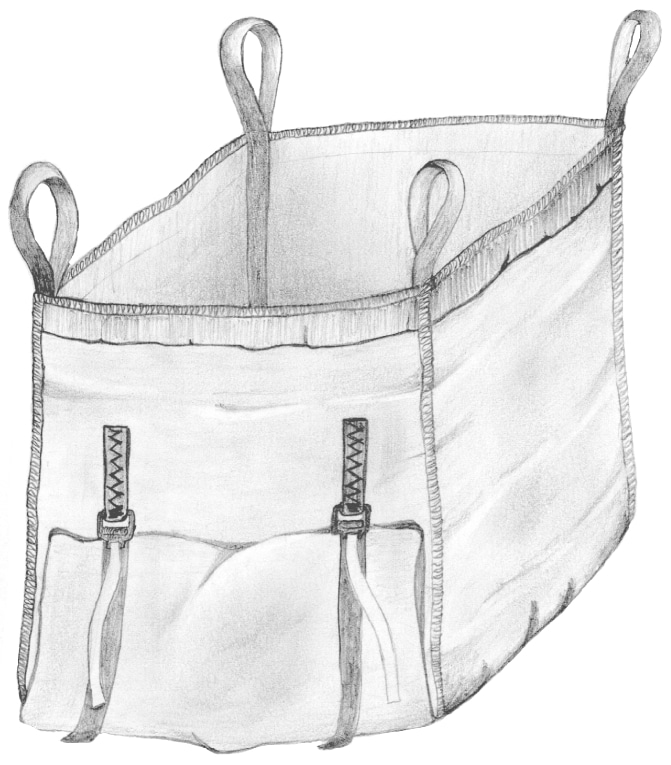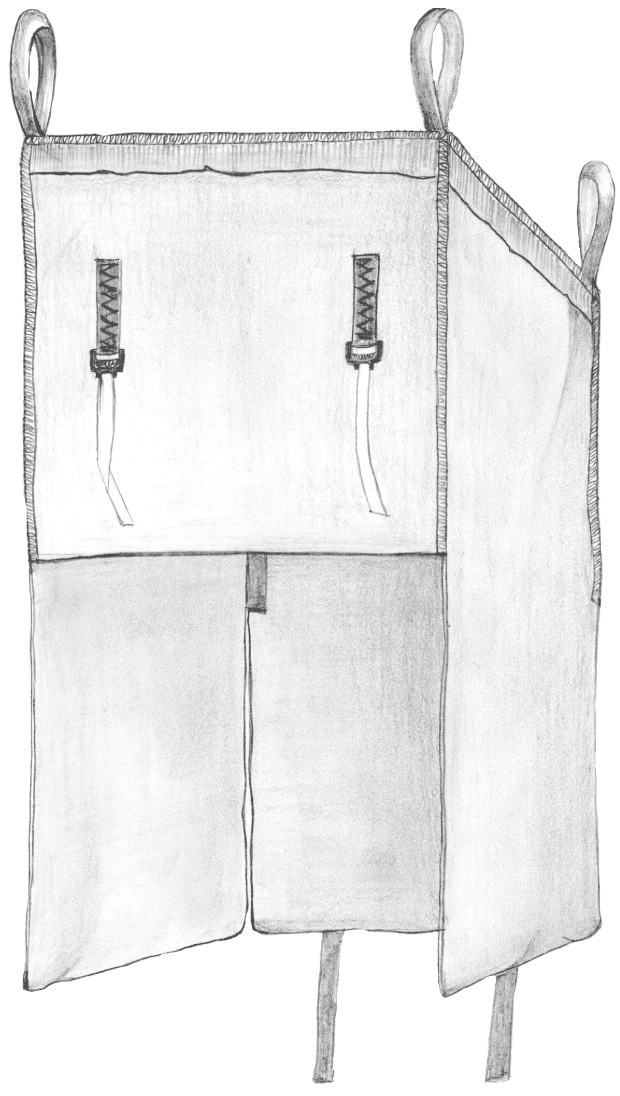 Liner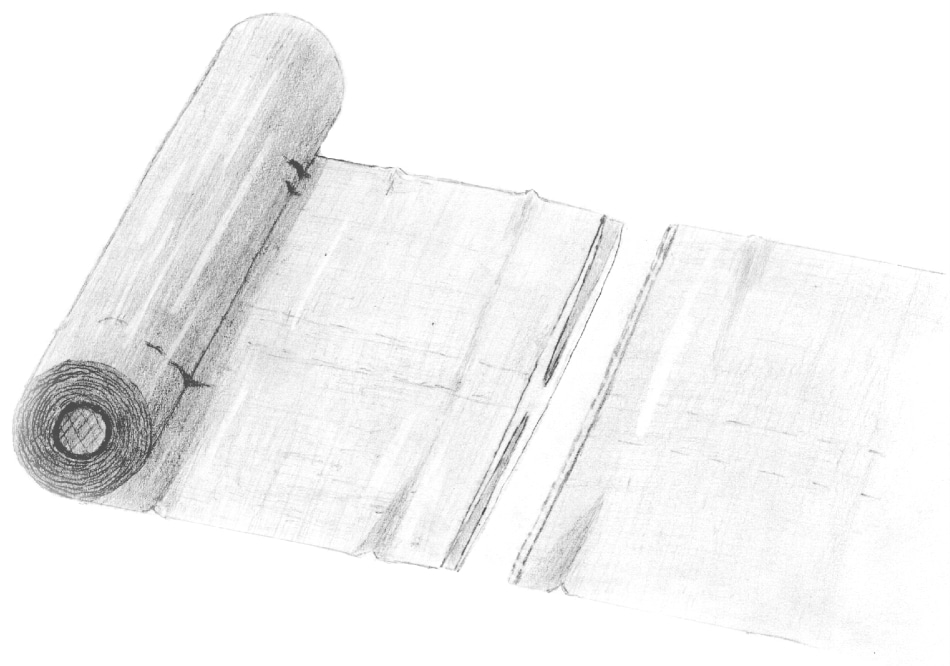 Gusseted tube film on roll as pallet hoods or liners